Listing of holiday house rentals in Remedios, Cuba
In this page you will find Colonial houses in the Historical Center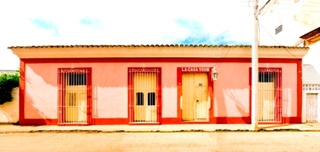 Hostal Casa Yohn
Rent by room
---
---
Description:
Hostal Casa Yohn is a well preserved nineteen century colonial style house located in the heart of the historic center of Remedios
, seat of the famous "Parrandas de Remedios". This colonial town is only 45 minutes from the beautiful beaches of Cayo Santa María, Cayo Ensenachos and Cayo Las Brujas. The hostel has spacious halls with a very attractive decoration and a nice backyard with a small swimming pool ideal for a time of relax. The rooms are cozy.
Category: Medium
Rooms: 2
Amenities:








---
Hostal Buen Viaje
Rent by room
---
---
Description:
Colonial house located right in the Historic Center of San Juan de los Remedios
, city declared as National Monument and venue of the most famous popular party in Cuba: Las Parrandas de Remedios. This hostel has spacious and comfortable rooms. The house has a big hall and a nice internal yard typical of the late XVIII century and first half of the XIX. The Hostal Buen Viaje is one of the most renowned in Remedios for the friendly and professional service of it owners.
Category: Medium
Rooms: 3
Amenities:







---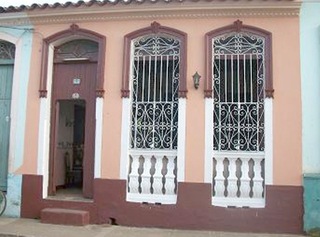 ---
---
Description:
Colonial house in Remedios. It has the typical hall and patio of the houses in Remedios
. The two rooms are triple and very big. The family organizes attractive excursions to a countryside farm of their property.
Category: Economic
Rooms: 2
Amenities:






---